Referral Not Necessary – Initial Consultation Complimentary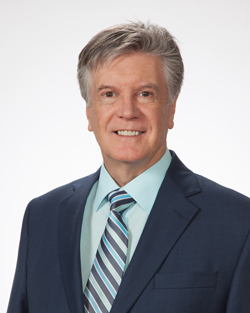 A Prosthodontist is an ADA recognised Board Certified Specialist with three or more years of advanced training in Aesthetic, Implant and Reconstructive Dentistry able to treat more complex cases and more demanding patients. There are approximately 1000 Board Certified Prosthodontists in America, one third of whom are surgically-trained to both place and restore dental implants. I provide Cosmetic, Implant & Reconstructive Dentistry, Denture, Veneer and TMD treatment for patients of Redding, Shasta and neighbouring counties of Northern California.
I received my first degree in dentistry at the University of Dundee, Scotland, post-graduate degrees at the University of Southern California and my surgical training in Implant Dentistry at the Royal College of Surgeons of England. With 35 years of clinical experience, I am confident that I can achieve optimum aesthetic and functional results for my patients. Fine Dentistry requires time, skill, meticulous attention to detail and a reasonable level of patient cooperation.
Contact Doctor by Email to Secure Your Complimentary Consultation.
DR. WRIGHT - PROSTHODONTICS
Palo Cedro Dental
9348 Deschutes Road, Suite A
Palo Cedro, CA 96073
(530) 547-5744